Getting Away without Getting Off Track: How to Save Money For A Trip
May 18, 2020 Author: Tess Downing, MBA, CFP®, Complete View Financial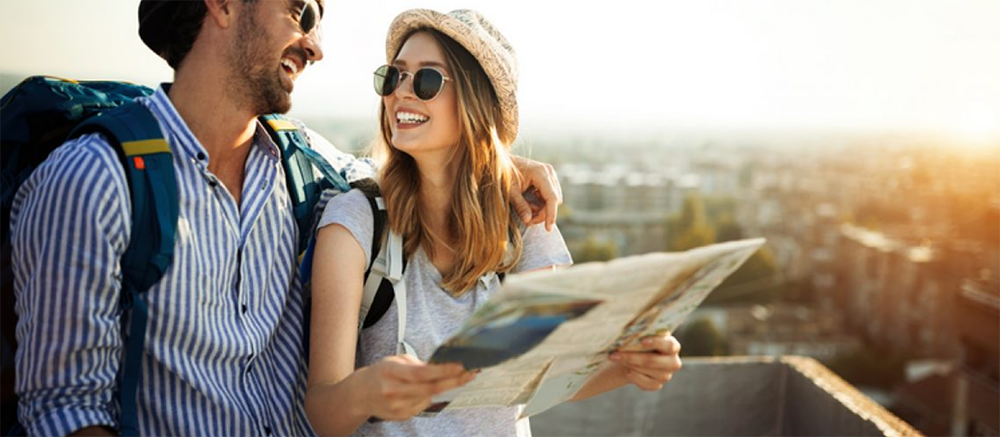 When we talk about financial planning, we often think about big savings projects such as saving for retirement, saving for your children's college education, or saving to buy a house. What often gets overlooked, however, are some of our major—but perhaps not life-changing—regular expenses, such as travel. We need to know how to save money for a trip without breaking the bank.
In 2019, US Travel estimates that Americans spent about $972 billion on domestic travel alone. On average, this equates to roughly $3,000 in annual travel expenses per person each year. While this figure does not quite match what people are spending on mortgages, rent, and car payments, it is clear that travel is a very common (and large) expense that affects many people.
For international vacations, costs can be even greater. In addition to the cost of plane tickets (which tend to be around $800 each, roundtrip), a 7-day vacation in Paris for a family of four will cost roughly $5,000. But while these hefty price tags can be intimidating, they shouldn't deter you from pursuing your dream of exploring the world—like any major financial project, the trip of your dreams is likely in reach, but will require quite a bit of careful planning.
Should I Travel in Summer 2020?
The COVID-19 outbreak has already affected many people's early summer travel plans. With it still being unclear when things will return to normal (whatever "normal" actually means), it can be difficult to decide whether you should still plan your next big trip or wait until later.
In times of uncertainty, one of the most effective strategies for reducing the risk of the unknown is purchasing insurance. On average, traveler's insurance—which can be purchased for a variety of trips—will cost about 4 to 10 percent of the trip's total expenses. Be sure to independently check whether your plane tickets, hotel reservations, and other financial commitments can be refunded. If not, purchasing traveler's insurance for any major trip this summer might be a good idea.
Your Next Big Trip: Planning in Advance
If possible, you should strive to plan your vacation at least six months in advance, though this obviously does not apply for individuals trying to take advantage of last-minute packages. By giving yourself a generous six-month window, you will be able to find airplane tickets and hotel reservations at relatively cheap prices. You'll also be able to plan the sorts of things you want to do and see, along with sorting out logistics such as whether you'll need to purchase a rental car or find someone to take care of your pets.
Making a commitment to plan in advance will also make it much easier to save or spread your costs over time. Rather than putting $5,000 worth of charges on a credit card—as many wanderlusting people tend to do—try to save $1,000 per month for the five months preceding the trip in an effort to make the trip debt-free. The less time you spend worrying about your finances while on vacation, the more time you'll have getting some much-needed relaxation. You will be grateful you figured out how to save money for a trip when you return home without the large credit card bill.
Ways to Dramatically Reduce the Cost of your Next Big Vacation
In addition to planning in advance, there are quite a few other things you can do to reduce the cost of traveling. Choosing group accommodations, such as a hostel, instead of staying at a hotel will be one of the easiest ways to lower your expenses. Using public transportation—especially in urban Europe—will also cost significantly less than renting a car or taking a taxi each time you need to get somewhere. Other measures, such as cooking your own meals and looking for free days at museums and other attractions, will also help you reduce total costs.
If you are retired, there are also likely many group travel options at your desired destination that are specifically designed to help retirees save money (some are sponsored by AARP). Group bundles and last-minute deals (which tend to peak during the non-busy season) are two other ways to potentially lower your costs. If you are willing to do plenty of research, make a few compromises, and be flexible with your travel dates, it is not unusual to reduce what was once a $6,000 commitment to around $2,000 or even less.
Conclusion
Travelling, generally speaking, is quite expensive. However, even with this being said, there are still plenty of things you can do to lower your total expenses. By planning in advance, budgeting responsibly, and finding creative ways to cut costs, your dream destination might be more within reach than you think.
If you want to get your finances in order before going on a trip, contact Tess Downing with Complete View Financial for more help.