Great Tips For A Female Entrepreneur Looking To Make A Splash
October 30, 2019 Author: Tess Downing, MBA, CFP®, Complete View Financial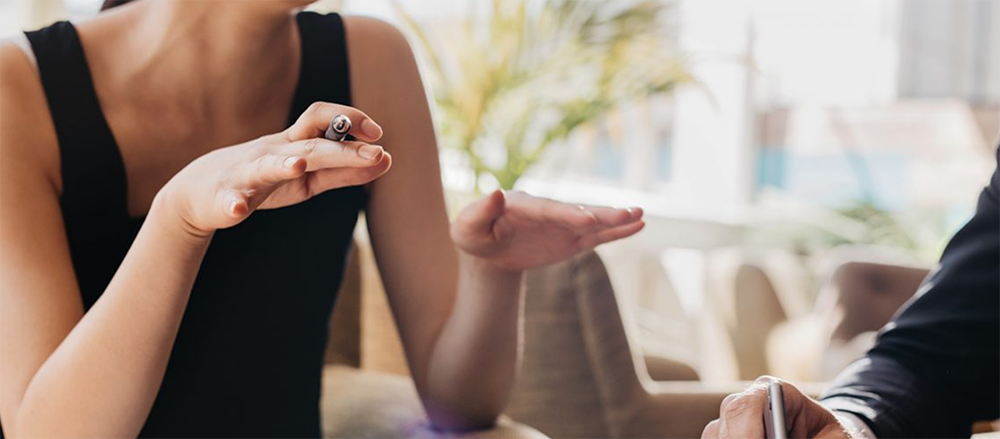 The fastest-growing sector of startups is businesses owned by women. Are you considering starting your own business? If so, here are some great pieces of advice from female entrepreneurs who have been successful in their own right.
1. Miko Branch Says Embrace Failure
"The greatest teacher, failure is." And most entrepreneurs would agree.
Miko Branch and her sister founded Miss Jessie's back in mid-90s. They wanted to create hair products for women of color to help them wear their hair naturally while feeling beautiful.
They began their journey with a salon in Brooklyn and eventually graduated to SoHo. Their brand is now a multi-million dollar hair product company.
Their product sells in 1,600 Target stores and it's been featured on shows such as Oprah and NBC's The Today Show.
But their journey wasn't always successful. Miko remembers wanting to give up when things failed on her. Today she's glad she didn't stop trying to be a female entrepreneur.
Failure is an opportunity to learn. After fixing what broke or abandoning the wrong path, you look back, evaluate what went wrong, then do it differently the next time.
The most successful entrepreneurs learn from their mistakes and failures.
2. Daniela Corrente Says Be Involved In All Areas
Sometimes entrepreneurs create a startup because they see a real need. Daniela Corrente saw people diving into debt and not finding their way out. She wanted to create a "guilt-free" shopping platform that allows customers to shop with savings and not debt.
This company is called Reel. You link up your bank account to automatically start saving toward your purchases. The program even buys the item for you once you've saved enough.
Corrente made it into the Top 50 Latina Tech Founders list in 2018. She raised $1.3 million in venture capital to keep Reel up and running.
When Daniella founded Reel, she didn't just sit back and dictate. She got involved in all areas of the business as a female entrepreneur.
According to her, you become an HR person, an accounting person, a legal expert and more. And if you want to succeed you have to have your hands in every pie.
But there is a difference between involvement and micromanaging. You have to trust your team as well. Otherwise, what did you hire them for?
3. Jenny Eu Says Persevere
Jenny Eu wants you to eat well. Her company Three Trees began making small batches of nut milks in 2013. They delivered nut milk out of the back of a $5,000 van with coolers in San Francisco. Now the company is in more than 400 stores.
Jenny did this without debt which is a major accomplishment in the startup world.
How does she say she did it? Perseverance.
It's like creating the best wine. It takes time to make a business pay off.
She says you must feel passionate about what you're doing to remain persistent. Otherwise, when things get tough, you will just bail.
4. Anit Hora Says Be Discerning Early On
Anita Hora founded Mullein & Sparrow as a skincare company in Brooklyn. She wanted to make skincare products that were entirely organic and vegan. And she based her formulas on ancient Indian medicine and western herbalism.
She was born in India and was raised in New York City. Previously, she was a fashion designer. She decided to venture out on her own after a backpacking trip through South America.
According to Anit, a successful female entrepreneur learns to be discerning early in their journey. When you're starting a business, it's hard to say no to opportunities especially ones that will help in some way.
But the business world can eat your life. If you don't learn to say no early on, you'll end up sacrificing your family life or any kind of balance.
This doesn't mean there won't be any sacrifice. There are only so many hours in a day. But you still need time to care for yourself or your family.
Learn to set boundaries and create a list of priorities. You'll avoid burnout and you'll save your relationships with friends and family.
5. Chante Griffin Says Aim Big
Creative people aren't always natural entrepreneurs. It's the rare individual who creates and can make a business work. Chante Griffin is one of those rare individuals.
Her company, You Go Girl Productions creates content for digital and print publications. She also performs on camera as a brand representative.
Her clients are big. They include The Root, The Washington Post, Toyota, Apple, and others.
This is Chante's entrepreneurial philosophy: aim big. You might be happy with your first client and that's awesome! But don't be satisfied.
Clients should be like Pringles, once you pop, you just can't stop. If you sign a client, make them a big one. Reach out to the clients with the most name recognition and seek the highest paying.
She wishes she had done this at the beginning of her career as a female entrepreneur. She says it would have boosted her business intensely.
Female Entrepreneurs Lead Confidently
You might have a steep slope to climb. This doesn't mean female entrepreneurs have an impossible road ahead.
Look up to women who have already made it. Use their advice as a guide. Then take your life by the reigns and lead confidently.
Stay tuned for more advice from successful entrepreneurs.