Have You Wondered What To Do In Retirement?
February 12, 2020 Author: Tess Downing, MBA, CFP®, Complete View Financial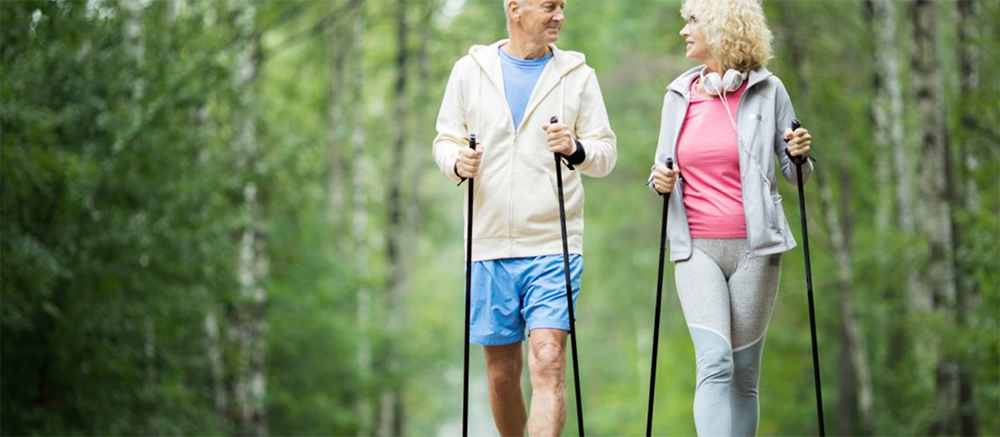 Just the thought of retirement! All those years of getting up early and having to go somewhere. All the things you'd rather be doing, other than sitting in meetings or dealing with difficult people. The end of "you have to." Of jumping through other people's hoops.
You can see the date. Maybe you even have a countdown clock on your laptop.
But, when you dig a little deeper, two questions keep coming up: Am I really ready? And, what am I going to do with all that time?
Let's look at them one by one.
Am I Really Ready to Retire?
Whether you started saving for retirement early in your work life, or woke up a decade or two later and had to play catch-up, this has been an "accumulation period." Your focus has been on accumulating money and assets for the future.
If your employer offered no pension, maybe there was a generous matching plan with the company 401(k). Maybe you contributed the most you could to IRAs, both traditional and Roth. (You've surely watched the strong stock market grow them nicely these past few years.) And maybe you learned to invest and picked winning stocks. Or you bought the right real estate.
When you add it all up, the question is how your nest egg compares with what your future needs will be. Our increased life expectancy weighs heavily on those calculations. Eighty-five or ninety? That's pretty normal now.
Your goal is to remove the possibility of outliving your money. And, for that, you need clarity.
If you're working with a financial planner, you've likely already answered all the questions about how you see your retirement, what your budget looks like today and what it will look like once you stop working.
You've factored in taxes, healthcare costs and inflation. You adjusted as needed, adding work years or escalating savings. The strategy you've worked out will provide your desired income stream. You'll be retiring with a clear picture of what you can afford – even if later you make changes to how you spend it.
And you might. Life has a way of throwing curveballs. You may discover that being retired feels different than what you imagined. But that's okay because you know the spending guidelines that allow you financial security. You can reinvent around them.
So, What Am I Going to Do with All That Time?
Where the first part of life was the accumulation period, now comes the "spending period." Knowing your numbers will give you the confidence to spend. Your next step is to decide how you want to spend it.
Retirement isn't what it used to be. Our parents and grandparents worked for one, two or three companies over their entire lives. There was a set date when they would leave the job for the last time. It was inflexible. Even if they didn't get a gold watch, they probably got a nice send-off party. And then they were home. Now what?
Today, although we call it "planning for retirement," it's more like "designing our next phase."
It feels more like a door opening than a door closing. The word "retirement" conjures up so many images that don't apply anymore. It's no longer a bunch of years that follow your life's work. Instead, it's a 20- to 25-year next-chapter that you can do with as you like.
That doesn't mean that gardening, travel, golf and family can't be part of that chapter. It does mean that with all the health and energy we have in our sixties – when most who are going to retire do retire – it's likely that we'll want to add something else. So, what could that "something else" be?
Envision your next chapter
As you are thinking about what you might want the next phase to look like, try this exercise. Draw a circle with eight pie slices. Label them Family, Health, Home, Fun, Legacy, Work, Spirit and Personal Growth. Write out your vision in each area. What does it look like now, and where do you see it going as you transition?
Be sure to include your partner or spouse in the exercise. Or do it separately, then compare notes. Remember, you're in this together.
Experiment, just to see
If you have included something in your vision that you haven't done before, experiment long before time to do it. If you're thinking of moving somewhere, rent an Airbnb like what you might rent or buy there eventually and try it for a week or two. If you want to volunteer with a specific population or project, network with people in that universe. See if you had idealized it or if it touches you and brings you joy. Are you thinking of writing? Join a local writer's group. Or take a class. In fact, take lots of courses on anything you think could appeal to you
Think of legacy
For many of us, our natural life pattern is "learn-earn-serve." When we reach our sixties, we start having thoughts of giving back. Of leaving our mark. Of making a difference, big or small. It's an ideal way of putting our time, knowledge, resources and energy to good use
You could pursue a cause you are passionate about or again put to use something you loved about your job. Whether you get deeply involved or not, research indicates that those who are happiest in retirement have chosen to give back and have discovered a sense of purpose. You may find that the extra 2,000 hours you have each year – that you used to spend working –aren't enough.
If you haven't gone through the design process yet – or think you could benefit from a review – reach out to Complete View Financial for an initial consultation.