Insurance: Protecting Your Family with Unpredictable Income
September 29, 2020 Author: Tess Downing, MBA, CFP®, Complete View Financial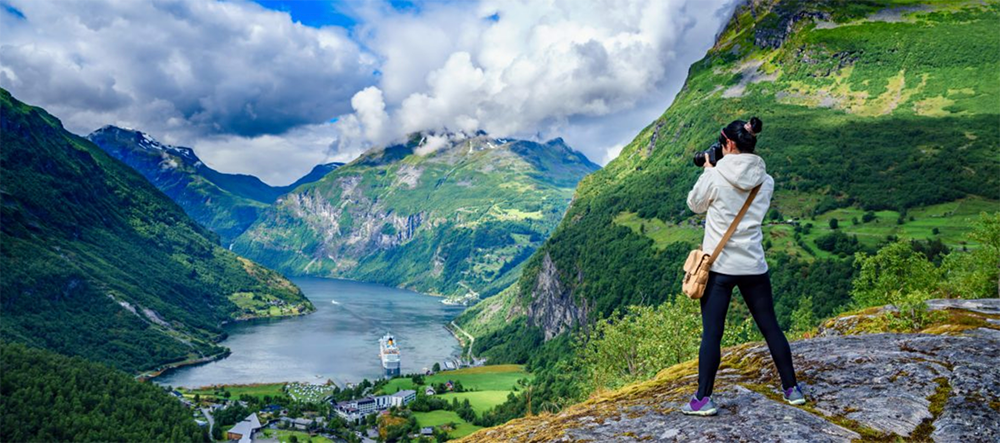 Insurance is not always a conversation families want to have as it can mean picturing the worst case scenarios. Not only is it a difficult conversation, but add to that the volatility of unpredictable income – such as that from commissions.
Unpredictable income presents a savings challenge when it comes to saving for retirement.
But most importantly, the ability to successfully earn a commission rests on the performance of one person: you. Everything can be summed up in one question: "What happens if the unexpected happens?"
Who is affected? JPMorgan Chase Institute looked at six million of its accounts and found that income volatility affects households at all income levels and across all demographic groups. [Source]
So, whether your unpredictable income comes from a commission-based job or an entrepreneurial venture, three kinds of insurance should find their way into your budgeting discussion. Each kind of insurance would benefit from far more in-depth analysis, but here is a starting point for your exploration.
Health Insurance
Over the past decade, health insurance in the U.S. has gone through substantial redefinitions. From inaccessibility before the Affordable Care Act (ACA or Obamacare), it went to the more accessible but often less affordable Obamacare, and then to the flux of today's healthcare landscape. The government mandate that forced all to have health insurance is gone, but the common-sense logic of having insurance is not.
If your employer provides health insurance, protection for you and your family should be one less cause for concern. But if not, affordability will depend on your answers to these questions:
Is the plan purchased through the federal healthcare marketplace or not?


What kind of plan is selected?


What "tier" or level of shared cost do you select?


How old are you?


Where do you live?
For example, in 2020, the average lowest-cost premium for a 40-year-old in Texas is $295 for a bronze plan, $418 for silver and $471 for gold. [Source] The same 40-year-old in Virginia would pay $380, $506 and $510, respectively. [Source]

Income-based subsidies and cost-sharing reductions are available on plans purchased through the federal Health Insurance Marketplace. For example, a 40-year-old in San Antonio, TX, with a family of three and a household income of $85,400 or more will pay $909 per month for a silver plan. The same family with an income of $50,000 would pay $909 per month in premiums without financial help, but $322 with tax-credit help. [Source]
With volatile income, the one health insurance you don't want to count on is short-term insurance in states where it is available. Because of the shortfall in what it covers, its only practical application is if you are between long-term, ACA-approved policies and are waiting for the next open enrollment period.
No one believes they will ever get sick enough for it to affect their work. But the unexpected does happen. And it is critical to have a robust resource to address health issues as quickly as possible to minimize any time lost to illness. And the cost of being uninsured can be devastating.
Disability Income Insurance
Disability income insurance is one of the most overlooked forms of insurance, particularly with entrepreneurs or those paid on commission. Professionals willing to take on unpredictable incomes are, by nature, more inclined to take a risk. And, while they will insure their cars, homes and even their lives, they fail to insure their most significant asset: their ability to earn money.
Disability insurance is what will replace your income for months or years if you're injured or experience a long-term illness and cannot perform regular work duties. But it will usually only cover 60-65% of your gross income.
So, having an emergency savings account to cover the gap between the insurance payments and your income is vital. Benefits are generally tax-free because you used after-tax dollars to pay the premiums.
Investopedia cites the cost of premiums at between 1.5% and 3% of your gross income. [Source] The cost will be affected by your age (generally available 18-60), gender (women pay more), smoker/non-smoker, your job category and income.
Any employer-offered plans and Worker Compensation can help during a disability, but may not provide the coverage you need. Be sure to delve into the details.
But whether you are supplementing an employer plan or covering yourself entirely, here are ten features you will want to consider when looking at disability insurance:
How is a "disability" defined?


How is your pre-disability income defined? (Be sure it includes bonuses and commissions)


What is the maximum percentage of your gross income that the policy pays? (Usually 60%)


Can you increase your benefit if your income increases, without new underwriting?


Is your benefit adjusted for Cost of Living Adjustments (COLA)?


What is the benefit period over which the policy pays? (Likely 2,3,5 or 10 years)


How long is the waiting or elimination period before the policy is effective? (Usually 30 days)


How long will you wait between filing a claim and receiving a check? (Likely 30-45 days)


Will the premium be waived while you are receiving disability payments?


Is the policy non-cancelable and guaranteed renewable if you make timely premium payments?
Life Insurance
Professionals willing to earn an unpredictable income also tend to be optimists. It's almost a requisite for living with such uncertainty. Yet that optimism translates too often into minimizing the possibility of death – and all the risks it brings with it.
You put your business at risk if you don't protect your company. Without adequate life insurance coverage, your death could mean laying off loyal employees, bankruptcy and even the collapse of the company. If you're an entrepreneur who launched your business with the help of investors, friends and family, you also put them at risk if your life is cut short. This insurance may take the form of company-owned 'key person' insurance, where the company pays the premiums and is the beneficiary.
You put your family at risk if you don't provide a source of income to replace yours when you're gone. This need exists regardless of how you earn your income. But as a business owner, it doubles as a way to protect your family from exposure to any business debts you might have.
If you're not an employee, the importance of life insurance is magnified because you may not have the benefits that typically come with being an employee: retirement accounts, employer-based group life insurance or disability income insurance.
The cost of life insurance is determined by:
The type of policy (term versus permanent), plus the death benefit and term length.


Your present health, including if you smoke and what your family medical history shows.


Your age, with premiums increasing as you age.


Your hobbies, with any high-risk ones adding to the premium.


Your gender, with men paying more on average than women.
Common wisdom says you should get coverage sooner rather than later because premium rates increase with your age and any decline in health. A critical factor – most especially in cases of unpredictable income – is to be absolutely sure that you can afford to pay the premiums for the duration of the policy. If you let the policy lapse, you defeat the purpose of making all those payments over the years.
Exploring the three kinds of insurance
If you're working with an intermediary to buy insurance, be sure that person understands the needs and demands of someone with unpredictable income, whether from commissions or an entrepreneurial venture. Your needs are unique.
And while agents and insurance company representatives may be the best sources of detailed information while you choose your plan, coordinating with your financial advisor in advance to define precisely what the insurances should achieve is vital. If Complete View Financial can help you define that, call us or submit the form below for an initial consultation.