Kids and Money: Creating Sound Financial Habits and Values
April 17, 2023 Author: Tess Downing, MBA, CFP®, Complete View Financial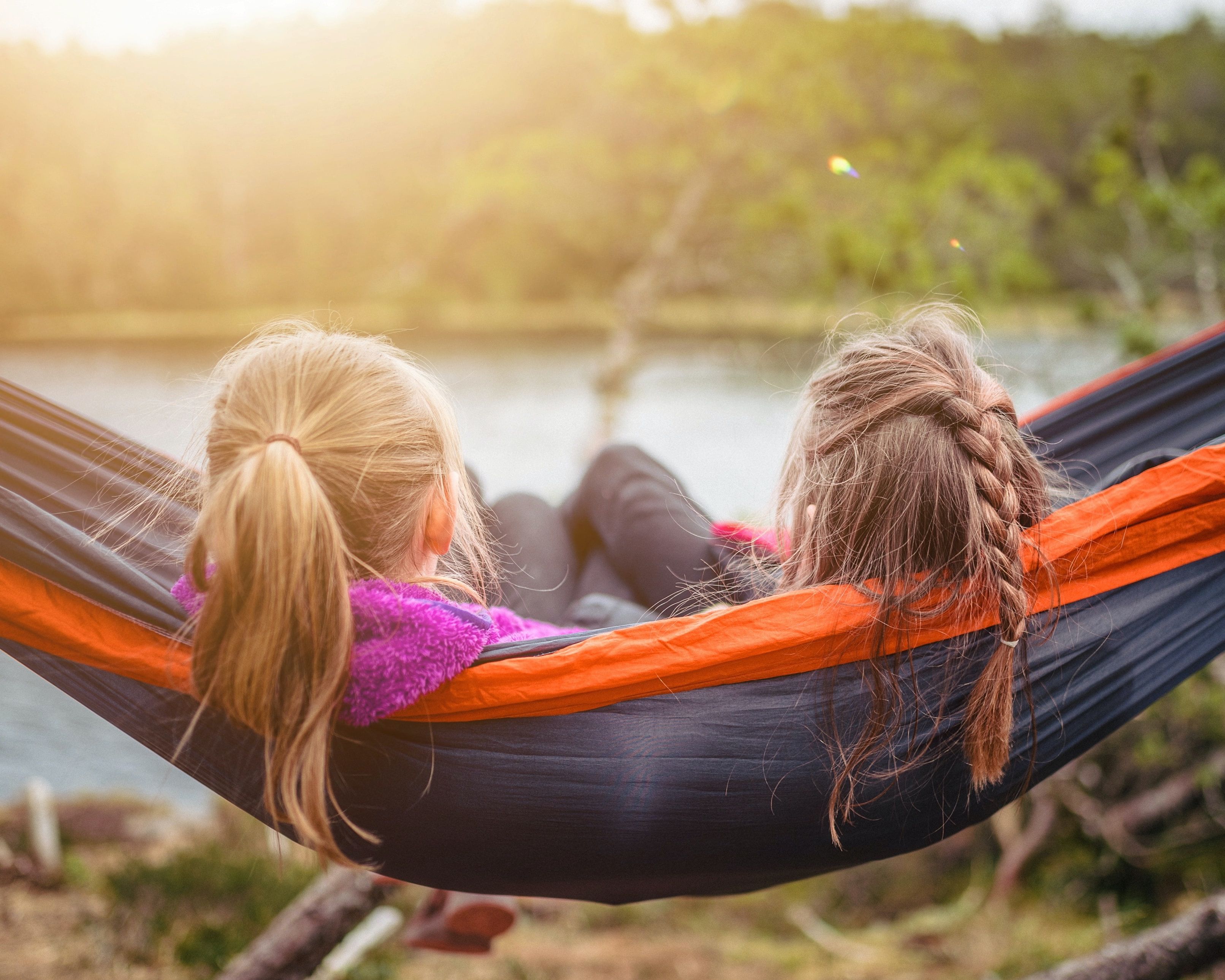 This past summer vacation my family and I visited New York. We spent some time on a lake in Upstate NY and then headed to NYC for a few days. While in NYC, I had to take my daughters to see the Fearless Girl statue and get a picture of them in front of The New York Stock Exchange (NYSE). While standing by the statue, my 5-year-old daughter asked me, "What is a stock exchange?"

I REALLY fumbled my way through the explanation attempting to make it as "kid-friendly" as possible and then realizing I had lost her from the very beginning. I later laughed to myself realizing that investing is part of my everyday job and I simply could not explain the NYSE (not that it is easy to explain to a 5-year-old!).
As they started school after the Summer break, I am beginning to really think about how to share money values, best practices, and knowledge with my daughters now that they are 6 and 4 yrs old. I've put together some tips and resources for instilling sound financial habits and values in your own children or grandchildren.
Here are a few helpful ideas, as you start to plan for your 2023 summer vacation:
Understanding the Basics
One of my favorite questions to ask clients is "What is your earliest money memory?" Research has shown that most of our money habits are developed while we're children. There are a lot of ways that parents can influence those habits, both by addressing them directly and by simply including children in day-to-day financial decisions and processes. The following are money management principles that set everyone up to be successful:
• Learning how to wait while saving to afford something they want
• Understanding the concept of 'future'
• Dealing with delayed gratification
• Avoiding impulsive, irreversible decisions
Earning Money
My girls often ask us why we need to work when they would rather just spend the day with us playing outside. Most kids do not understand the concept of money and how it is earned through work.
One way for them to understand the concept of earning money is to have them do chores and get paid to do them. Children begin to equate the work they are doing with the money they are earning. This will help begin the process of what it takes to support yourself.
Opportunity Cost
Another concept that can be taught early on is opportunity cost. This is an economic principle and is just a fancy way of saying that if you buy one thing, you can't use that same money you spent to buy something else.
If your kid really wants to buy that bike, every time they buy another toy means it will take them longer to save up enough money to purchase the bike.
This doesn't mean you should force them to save, but you should explain to them every time they want to purchase something that it means they will have to wait longer for the other item.
The Necessity of Budgeting
Following the basic conversation, one of the first pieces in building a strong financial foundation is establishing a budget. By implementing a "save, spend, give" system, kids are shown different uses of money rather than just spending. Setting up a save, spend, give system can be as simple as labeling three jars or envelopes to act as their piggy banks. Every time they receive money whether it be an allowance or a gift, there's a specified percentage that goes to each of the three categories.
Once they're old enough to have bank accounts, this same process can also be followed. Typically, banks can open accounts for minors once they have reached the age of thirteen as long as a parent or legal guardian signs as a co-owner of the account.
Teaching kids about how to create a budget and the importance of budgeting will not only give them a head start but also helps them develop a habit they'll hopefully have for the rest of their life.
From Budgeting to Saving… And Understanding Interest
To show children the positive side of interest and compounding, rewarding them for saving can help incentivize good budgeting habits. One way to do this is by giving them a small "bonus" every time they put money towards their savings account.
One way to show the negative side of interest may be for the parent to act as their kid's lender if they don't have enough money for something. By charging them a little interest, they can begin to see that it's more expensive to buy something if they don't have the money for it rather than waiting until they have enough saved.
Creating Commitment with Investing
There are a few ways to get kids involved with investing. A fun way to encourage them to learn about investing is by letting them play the stock market game. There are many different websites and apps that can be used, but kids are given the ability to select stocks in a hypothetical account and can manage their own portfolio. The SIFMA Foundation has a great version that you can find at https://www.stockmarketgame.org/.
A real-world option is to open a Uniform Gifts to Minors Act or Uniform Transfers to Minors Act (UGMA/UTMA) account. These are custodial accounts that can be opened in a minor's name. This allows both kids and parents to save money and invest while giving parents control over the account until the child reaches majority age. Both types of accounts can be opened at a bank or a brokerage firm.
The Takeaway
Teaching kids about money is like teaching anything, it takes time and patience. But the knowledge and lessons they learn will stick with them throughout their whole life.
Some of my favorite books and resources:
Raising Financially Fit Kids by Joline Godfrey
The Opposite of Spoiled: Raising Kids Who Are Grounded, Generous, and Smart About Money by Ron Lieber
My Money Bunnies: Fun Money Management For Kids by Mike Michalowicz