Liability Insurance: How to Protect Your Assets and Future Income
October 20, 2020 Author: Tess Downing, MBA, CFP®, Complete View Financial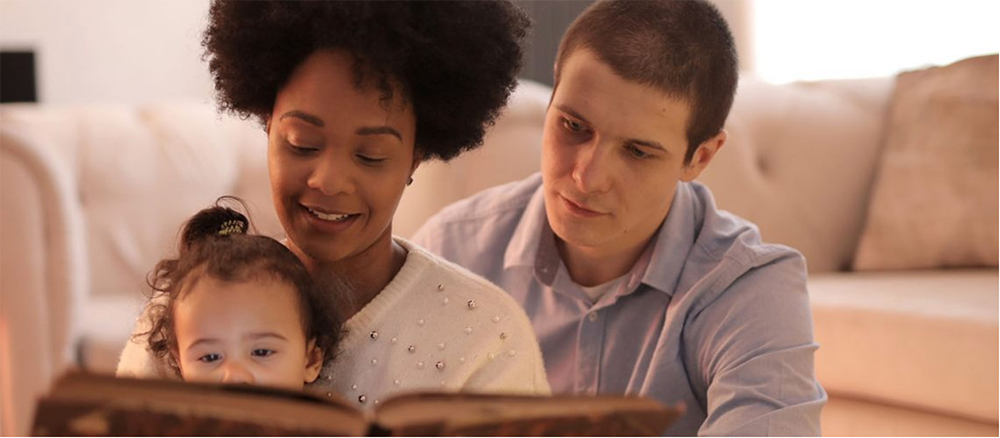 As an income-earner, just as you're expected to protect the people in your life – yourself and your loved ones – you're expected to insure physical assets as well. That typically includes auto insurance and property insurance.
It doesn't matter if your income is predictable or unpredictable (because it's linked to a salary versus commissions, bonuses or closing business deals). How you pay for policies is a budgeting issue. And if your income varies, we discussed that in A Savings Challenge: Saving for Retirement with Unpredictable Income.
In the insurance world, the policies you buy for auto, home and commercial coverage fall under what is called the Property/Casualty sector. The coverage you choose will be defined by the value of the assets involved and the risk you're willing to take.
Insuring Your Physical Locations: Homes and Offices
Both your home and your office should be protected. In the case of your home, if you're carrying a mortgage, your will likely be required to protect the lender's collateral: your structure. And with an office, the party insuring the structure will depend on whether you own or lease the space. (We look at business insurances in more detail below.)
As for non-structure property, if you're a business owner, you'll want to protect the computers, furniture and assets needed to keep your business running – wherever they are. And, from a personal perspective, you'll want to protect all personal property belonging to you and your family.
Insuring Your Vehicles and Motorized Toys
To be on the road or the water legally, you most likely will be required to insure your cars, motorcycles, RVs and boats.
And What About Liability Insurance?
Your standard auto and homeowner policies will offer coverage for losses you suffer to or because of your possessions. But, as your insurance agent works with you to define the coverage you want on each policy, one topic that gets rushed through is "liability." It's often addressed as a throwaway question you've undoubtedly heard: "So do you want 50/100/50 on your auto?" Or "Do you want 100 or 300 on your homeowner's?"
Whether you're an employee, contract worker or business owner, the question of liability insurance deserves far more than a throwaway question. Yet it's often the elephant in the room: the silent insurance that far too few people want to consider. Let's look at it more carefully.
What is Umbrella Insurance?
Your auto and homeowner insurance policies will offer you some liability coverage, that is, coverage for when you're responsible for the harm done to someone else. A significant portion of your auto and homeowner policies protects you, but the liability portion covers others. They get the check.
Umbrella insurance aims to provide "excess liability insurance," which is anything beyond what your base policy covers. Skyrocketing medical costs mean you are quickly above your policy's liability limits in the case of serious auto, boat or other accidental injuries that can be blamed on you. And that doesn't even consider the issues of "pain and suffering."
Umbrella insurance is usually sold in $1 million increments, to a maximum of $5 million. The Insurance Information Institute says a $1 million umbrella policy will cost between $150 and $300 a year. The second million should cost around $75, and $50 for each million after that.
However, the cost of your base policy might bump up somewhat. That's because you have to take the maximum liability available on the base policy before excess insurance is available. You usually need $250,000 liability insurance on your auto policy and $300,000 on your homeowner's before $1 million more becomes available to you.
What an Umbrella Policy Covers That a Base Policy Doesn't
The 2020 pandemic has disrupted many areas of our lives. We are witnessing some problematic behaviors by others that were unknown in the past. For that reason, certain coverages offered by umbrella policies (and not our standard base policies) have taken on new importance. These include:
Libel, slander or defamation


Malicious prosecution


False arrest or detention


Wrongful entry or eviction


Invasion of privacy
What an Umbrella Policy Doesn't Cover
Limits do exist to what an umbrella policy will cover. For example, they exclude damage done by:
War, terrorism or nuclear radiation


Intentional acts or injury


Transmitting a communicable disease
What Increases Your Chances of Being Sued?
Your liability policy goes into effect when someone sues you for damages, wrongly or rightly. While the reasons can be endless, here are a few situations that seem to put people at greater risk:
You are seen as wealthy – and as having deep pockets


You have a pool, hot tub or other water on your property


You have outdoor equipment like a trampoline accessible to others


You have animals, from small chihuahuas to large horses


You entertain large groups where alcohol is served


You are a board member of a charity


You are involved in high-risk activities
Then, What Liability Insurance Does Your Business Need?
If you own a business, even if you're self-employed, there's a long laundry list of insurances for you to consider, such as property, business vehicle and workers' compensation insurance. (The more complex your business, the longer the list.)
But when it comes to liability issues, you'll primarily want to think about:
product liability insurance if you're marketing a product


professional liability insurance if you offer a professional service, also called "errors and omissions" (E&O) or malpractice insurance


"general" or business liability insurance for claims involving bodily injuries and damage to property as a result of your products, services or your place of business
The best coverage combination will come from working with a trusted insurance agent to understand where one policy ends and the other begins. The ideal coverage may be an umbrella policy called a "business owner's policy." That typically covers you against various risk types: property insurance, specific liability insurance and business interruption insurance.
Combining risks into one policy could lower the cost of premiums. You want to be sure it covers your specific risk exposure, including the legal defense costs and any judgments or settlements that result from a claim.
Our society is particularly lawsuit-happy these days, and some people are looking for deep pockets to hit with lawsuits. And the more successful your business is, the more attractive you are to fraudsters.
So, whatever your business insurance is called, you'll want to look into its cost and benefits if your business has anything to lose. The goal is not to be over-insured; the goal is to be "right" insured.
Yet, insurance is not a set-it-and-forget-it issue. Risks evolve with changes in your business, as well as changes in the marketplace. How long do you think it will be before you are offered cyber liability insurance? If you handle customer credit card and personal information, it may not be so far off.
The Real Reason Why You Should Insure
Some think of insurance as a game of "risk versus peace of mind." But it's more than that. Whether your income is stable or unpredictable, what is predictable is that no one is entirely safe from losses. And, whether the losses are in your business, at your home or related to a vehicle, they are all capable of derailing your lifetime financial plans.
Before you talk to an independent or company-based insurance agent about policies, you'll want to have some numbers in mind. You might want to talk to someone "neutral" about what insurances and how much insurance to quote – based on the value of your assets and your activities. If so, call Complete View Financial for an initial consultation.