Retirement: What It Looks Like After a Year of Covid
July 12, 2021 Author: Tess Downing, MBA, CFP®, Complete View Financial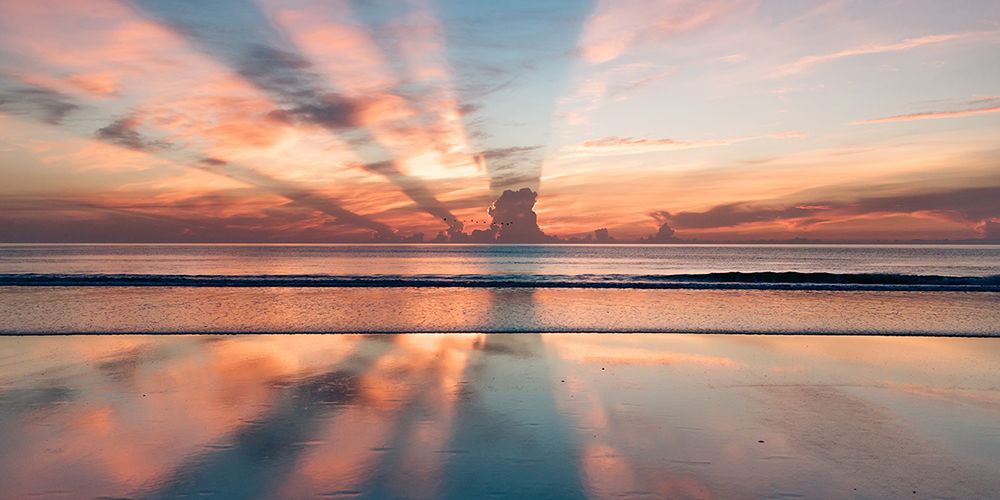 Sixteen months of Covid lockdowns, job losses and social distancing have had an impact on most aspects of life. Retirement is no different.
Yet before 2020, traditional retirement was already being pressured by several factors:
Average life expectancy was increasing, leaving many more years to be financed after the traditional retirement age.
The large mass of Baby Boomers was aging, growing the retiree population; today, their ages range from 57 to 75.
The disparity between "haves" and "have nots" was growing, leaving increasing numbers of retirees without adequate healthcare and long-term care.
Many Americans were making inadequate financial preparations for retirement.
A fifth factor, the Covid pandemic, simply accelerated the trends. Let's look at some of the resulting changes.
Insights from a survey
In November 2019, the financial services firm Edward Jones joined forces in a project with Age Wave, a think tank with expertise in aging. The goal was to track the shifting attitudes and behaviors of Americans.
A first study, published in August 2020, was joined by further research to track the impact of the pandemic. The result is a study called "The Four Pillars of the New Retirement: What a Difference a Year Makes," published in June 2021, which we share here.
The first study identified four aspects, or "pillars," that influence the quality of life in retirement. These interdependent pillars are health, family, purpose and finances. The second study fine-tuned those pillars in light of the pandemic.
Many people think of retirement planning as "working the numbers" and creating a plan that ideally ensures enough resources until life's end. But good retirement planners don't limit their work with clients to just numbers.
Granted, numbers make up the breadcrumbs to follow towards a successful retirement. But they should reflect a deep, meaningful dialog to understand how clients "see" retirement, what's important to them and how to ensure flexibility for any changes that may come before or during retirement.
The results of the Edward Jones/Age Wave studies may provide you with a valuable framework to discuss your perfect retirement with your advisor, whether you agree with the exact findings or not.
The new retirement
In the past, the image of retirement may have focused on the end of your work life and the start of your leisurely life. But Baby Boomers have played a key role in changing that perception by personifying the "not your grandfather's retirement" mantra.
Today, for many, the new retirement means more freedom from the stresses and responsibilities that came with holding a job and raising your family. And it means more freedom to pursue new interests, explore new possibilities and enjoy the family you raised.
Here's how the thousands of U.S. retirees in the survey defined retirement:
The beginning of the end (7%).
A continuation of what life was (9%).
A time for rest and relaxation (28%).
A new chapter in life (56%).
However, the pandemic caused some shifts. It changed expectations of retirement timing: one-third of those planning to retire now believe they'll retire later because of it.
Savings were also affected, with millions pausing their contributions to retirement accounts (although some have since restarted).
One of the most significant impacts, across all generations, has been for the 70% of Americans for whom the pandemic was a financial wake-up call. As a result, they are paying more attention to their long-term finances, particularly the younger generations of Millennials and Gen Z.
The other has been "the silver lining of the pandemic": it caused people to refocus on what's most important in life. Older Americans speak of prioritizing the time they spend with family and friends. Younger Gen Z and Millennials are more likely to prioritize mental health and better financial decision-making.
While the level of importance differed among the different generations, for retirees, the importance of each pillar in the study was:
Having good physical/mental health (85%).
Having family and friends that care about me (77%).
Having a sense of purpose in life (69%).
Being financially secure (59%).
Looking at each pillar individually may help you frame your discussions with your advisor.
Health
Aging Americans face some health challenges when compared with other populations. Everyone agrees that optimal well-being requires good physical and mental health. But as a nation, on average, we fall short in the gap between the number of healthy years we live (in full health and free of disability) versus our total life expectancy. That gap is 12.4 years, according to the World Health Organization. In addition, the study says we live 1.5 years longer in poor health than Canadians and two years longer than the Japanese.
What did retirees worry about most during the pandemic? They were less concerned about a recession or outliving their savings than they were about healthcare and long-term care costs. (Out-of-pocket expenditures on health are estimated to cost a couple $300,000 in retirement, and long-term care is estimated at $156,000. Few couples are aware they'll need $456,000.)
And what diseases worried them the most? Not Covid. They feared Alzheimer's more than Covid, cancer, strokes and heart attacks.
Family
The pandemic strengthened family ties and provided comfort and purpose for many. Friendship also played an essential role, with one in four retirees saying their friends were their most significant source of meaning, purpose and fulfillment.
What contributes the most to retirees' identity in retirement? It's not their career accomplishments or their finances. Instead, it's their relationships with loved ones, followed by faith and values.
The pandemic's lockdowns and social distancing brought to light the heartbreak of isolation. For many, this took the form of being prohibited from visiting elderly, infirm and dying loved ones.
Although family ties are critical, nearly three out of four retirees fear becoming a burden on their families. Yet, they will offer financial support to family members disregarding the potential impact on their future finances.
Purpose
When the lockdowns closed workplaces and schools, many Americans lost their sense of purpose. But the pandemic gave them the time to think about the lives they had been leading. The result is far greater clarity on how they'd like to spend their lives. What is uncertain is how much they will change.
The pandemic offered retirees a new purpose in caring for grandchildren, providing emotional comfort to loved ones, even shopping for higher-risk neighbors.
Retirees understand the power of feeling useful. Not only is it essential to their well-being, but it makes them feel younger and healthier. And that sense of purpose can reduce the risk of cognitive decline, heart disease and depression.
Yet, thoughts and actions aren't always the same. Retirees can be found in front of their television sets an average of 47 hours per week, but only one in four retirees volunteer each year.
Finances
Covid has been especially devastating for the millions who lost their jobs, with low-wage workers being the hardest hit. It turns out that the greatest impact was on the youngest (Gen Z and Millennials), while the least impact was on the eldest (the Silent Generation, age 75+) because of the safety nets of Social Security, Medicare and other resources.
A major disconnect can be found between what retirees say is essential and what pre-retirees have given much thought to. Let's look at the study's examples:
How to save enough to last through retirement: retirees (93%), pre-retirees (37%).
What to do to live a healthy life: retirees (95%), pre-retirees (21%).
Activities that will give a sense of purpose: retirees (94%), pre-retirees (16%).
How to maintain or improve family relationships: retirees (94%), pre-retirees (12%).
Preparing for retirement may be about more than finances. Still, the study found that 61% of retirees wish they had planned better for the financial aspects of retirement, while 7% fewer wished they had done so for the non-financial aspects.
Wrapping up
What is the central message of the study? That most retirees feel all four of the pillars – health, family, purpose and finances – are essential to optimal well-being in retirement. And, without question, the Covid pandemic shined a spotlight on each of them.
So, if you haven't factored them into your retirement planning discussions, you might want to. And even if you have, you might want to revisit your assumptions now, after over a year of the Covid pandemic.
If you feel we could help you walk through the process, do not hesitate to reach out. Call Complete View Financial for an initial consultation.